---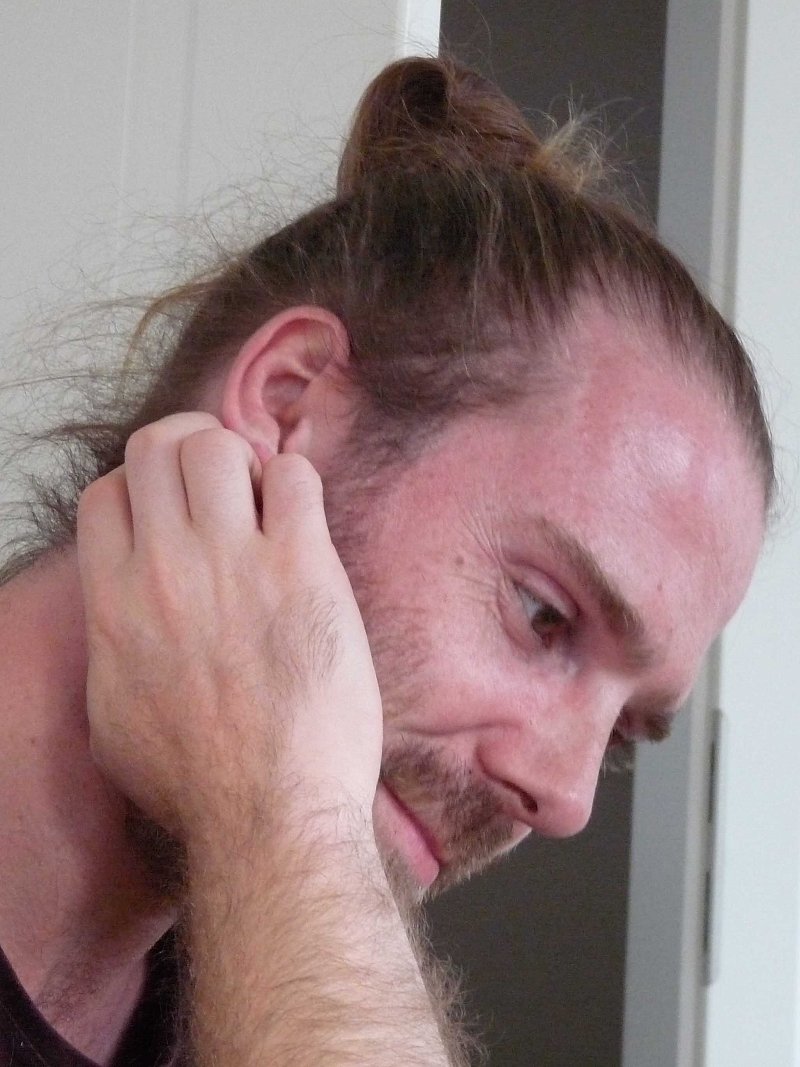 ---
Contact
Hans Zillmann, M.A.
phone: + 49 (0) 345 - 55 24 393
hans.zillmann@phil.uni-hall...
postal address:
Hans Zillmann, M.A.
Martin-Luther-Universität Halle-Wittenberg
---
---
Login for editors
---
Dr. phil. Hans Zillmann, M.A.
After his A levels in Halle (Saale) in 2000, Hans Zillmann performed community service in the Radiology Clinic at the University Hospital Halle (Saale) in the sector of patient care. He began studying musicology and philosophy at the Martin Luther University Halle-Wittenberg in 2001 and then proceeded to change to philosophy and political science. He finished his studies in 2009, while obtaining a Master of Arts. Following a parental leave period from 2010 until 2011 (daughter), he was granted a doctoral scholarship by the Graduate Scholarship Program of Saxony-Anhalt from 2012 until 2014. Subsequently, he was granted a doctoral scholarship by the Graduate School "Society and Culture in Motion" at the Martin Luther University Halle-Wittenberg. He wrote his dissertation on the topic "The bases of the validity of neuroscientific subject description" under Prof. Dr. Matthias Kaufmann.
Since October 2016, Hans Zillmann has been a member of staff of the ethical subproject of the joint research project "GenomELECTION", funded by the German Federal Ministry of Education and Research.
Publications & Lectures
Zillmann, Hans und Matthias Kaufmann: "Ethische Dimensionen der Genom-Editierung, buen vivir und die tiefenökologische Bewegung", Müller/Rosenau (2018): iPS-Zellen, Stammzellen, Genomeditierung, Nomos-Verlag, im Druck (aktualisierter Wiederabdruck aus ZfMER 2017/1).
Zillmann, Hans: Ernst Cassirer und die Neurowissenschaft. Die Frage nach der Möglichkeit eines naturwissenschaftlichen Subjektbegriffs, J. B. Metzler, 2018.
Zillmann, Hans und Matthias Kaufmann: "Die ethischen Dimensionen der Grünen Gentechnik. Herausforderungen der Genomeditierung", in: Zeitschrift für Medizin-Ethik-Recht, Heft Juni 2017, S. 14 – 22.
Zillmann, Hans: Die politische Philosophie Martha Nussbaums. Ein dritter Weg zwischen Liberalismus und Kommunitarismus? Philosophisch fragen, gesellschaftlich denken, pädagogisch handeln. Kulturell – medial – sozial, Bd. 6, Hochschulverlag Merseburg, Merseburg, 2017.
Lectures
Ethische Dimensionen der synthetischen Biologie (Workshop Synthetische Biologie – Gesellschaftliche Bedeutung und Implikationen für die Biodiversitätsforschung, Netzwerk-Forum zur Biodiversitätsforschung Deutschland, Museum für Naturkunde Berlin) 15.02.2017.
Organisches Gleichgewicht? Stichproben zu 'Homöostase' und 'Allostase' in Physiologie, Philosophie und Neurowissenschaft (Metamorphosen im Menschenbild. Biologinnen und Theologen über Grundbegriffe des Menschseins, 10.-12. Oktober 2014, Symposium: Evangelische Akademie / Lutherstadt Wittenberg) 10.11.2014.
Posters
Ethical dimensions of human stem cell modification (Stem Cell Network Nordrhein-Westfalen / 9. International Meeting, 16.-17.05.2017).
Die ethische Diskussion um die Freisetzung von GVO (Themenabend: Eine Welt ohne Mücken? – Gene Drive und die neuen Methoden der Genomeditierung, Museum für Naturkunde Berlin, 09.10.2017).
---
---